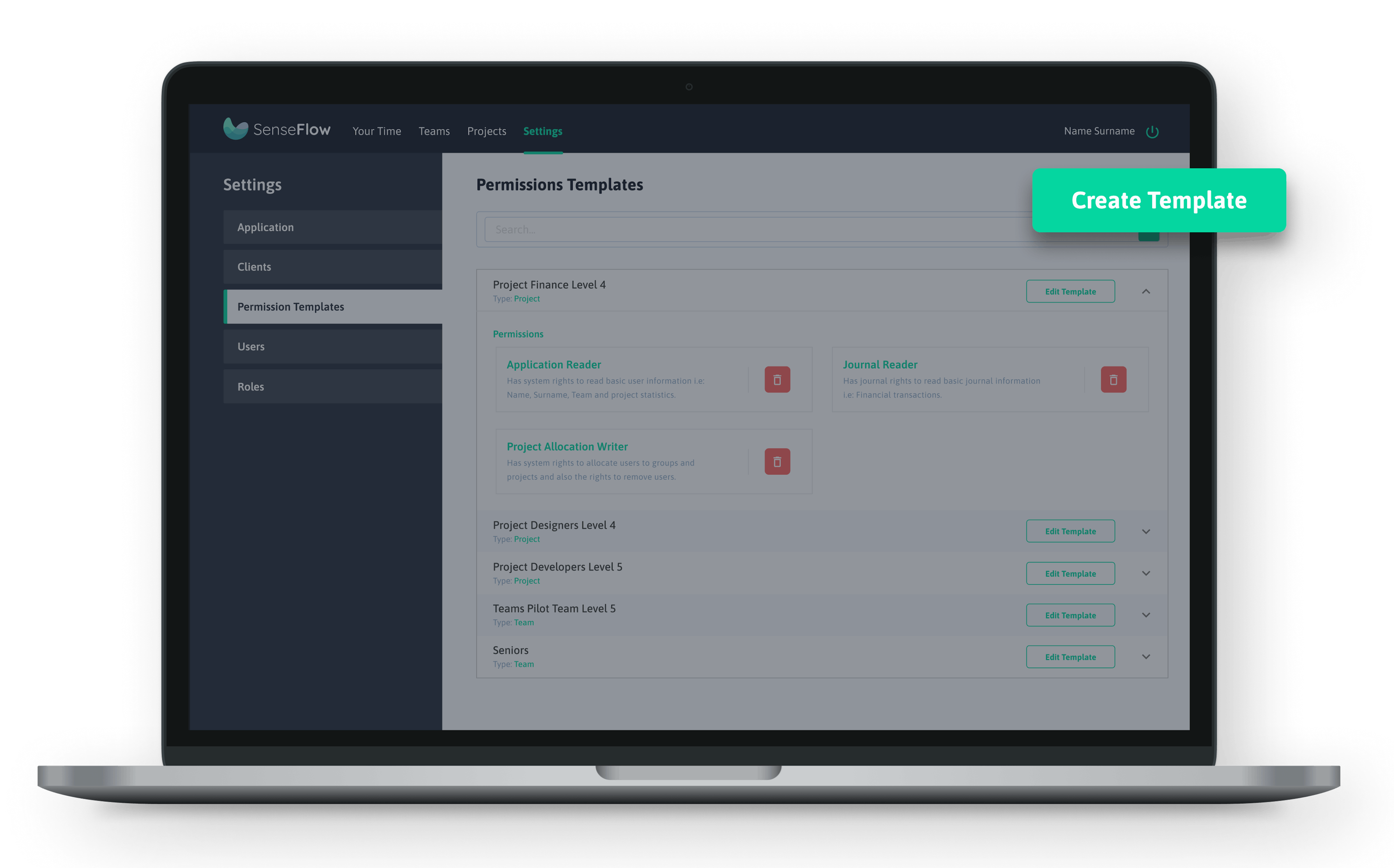 Click on the 'Create Template' button.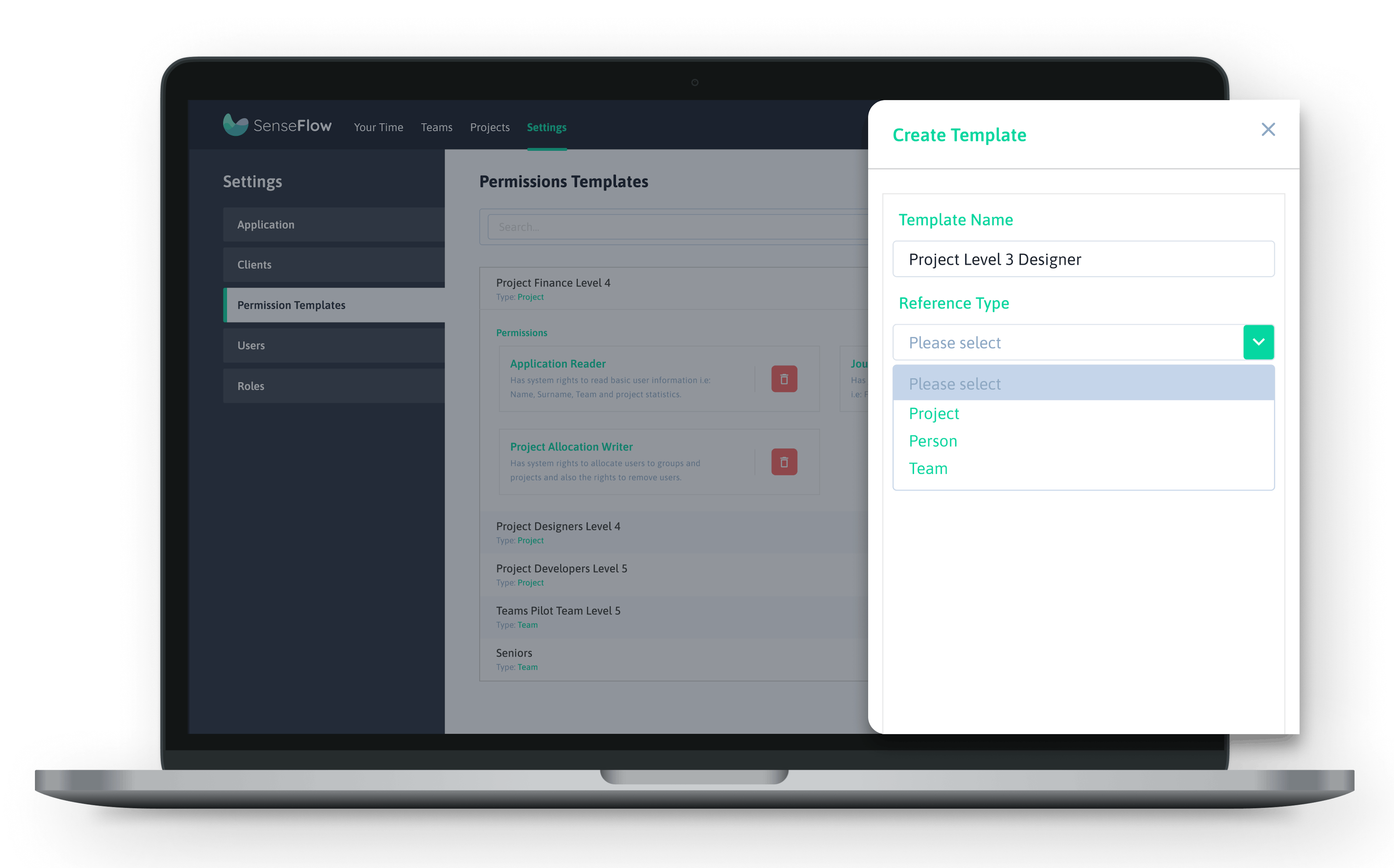 Here you will fill the form with the template name and the reference type.
You can select project, person or team for the reference type.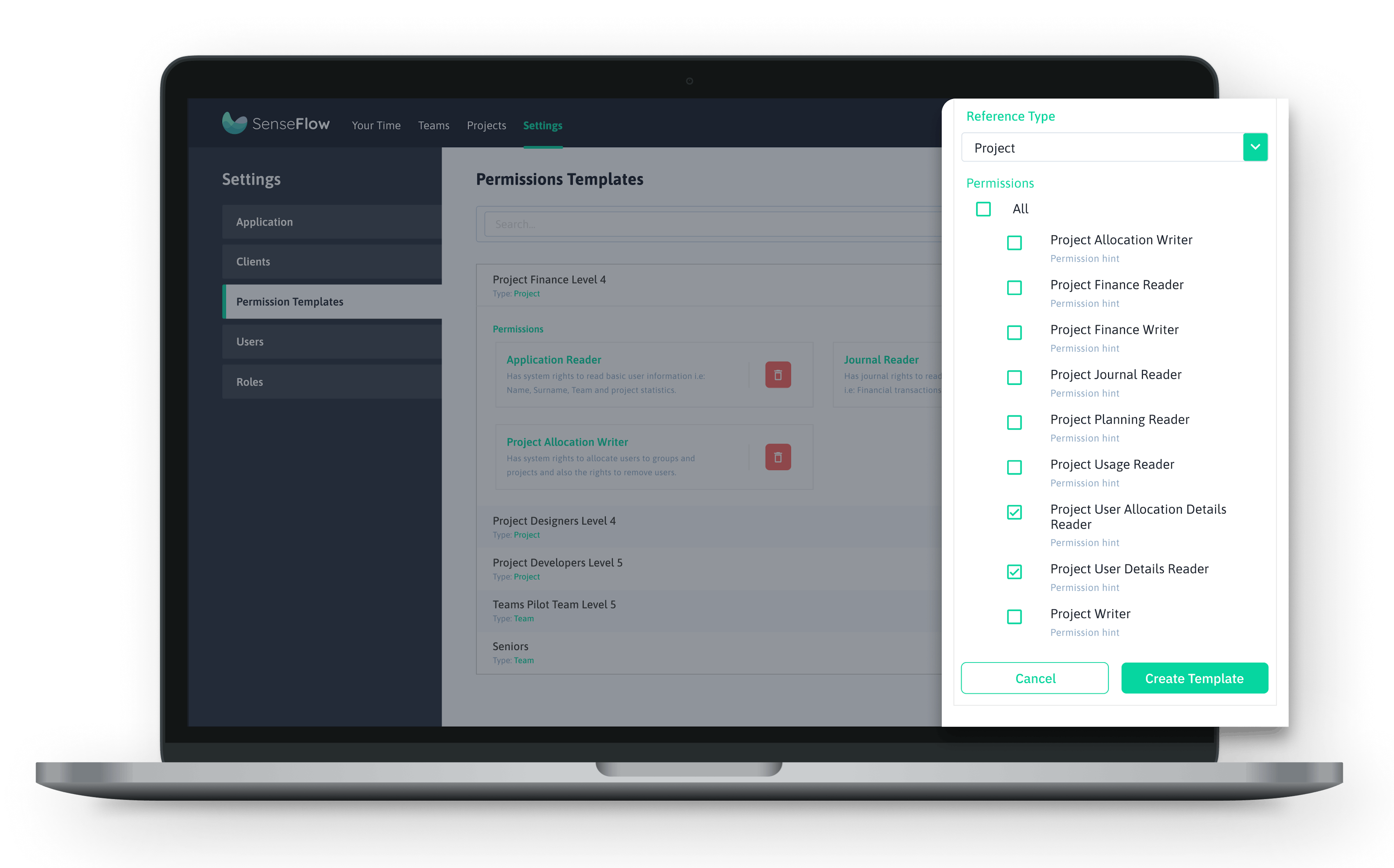 After the project has been selected, you can select the permissions you want to set for the type and click 'Create Template' when done.