Start from Scratch
Why SenseFlow is key to company success
It is much harder to notice productivity and satisfaction now while your employees sit behind a screen at home all day. This is why you need SenseFlow. We can help you get in touch with your employees again and ensure that their happiness and health are documented and made visible to you. After all, happy employees mean more productivity.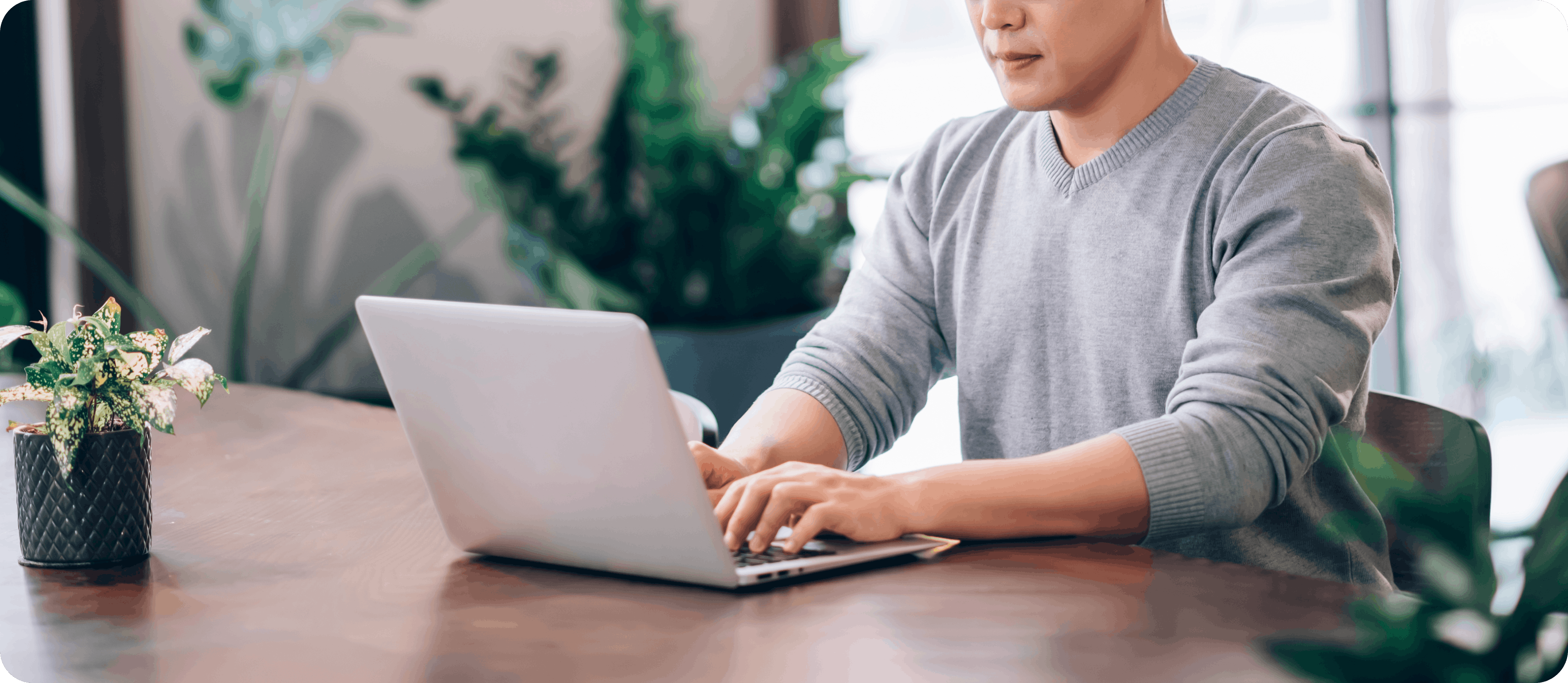 In our traditional office spaces, one could quickly notice if someone was productive and happy with their work, but the effects of the pandemic have made it more difficult to do so. It looks like remote work is here to stay. As an organisation or company, you have to learn to adapt to these new times we live and work in.

More individuals are opting for remote work, which is why remote work has become more popular recently.
Companies and organisation workforces are fully-remote
Findstack 2021
Employees are more productive when they're working from home
Review 42 2021
What SenseFlow can offer to you
We offer you an easy-to-navigate system that provides you with all the statistical information needed to run your business better while also providing advanced machine learning to help adapt to the way you work.

You can track your employees and see how productive they are with specific tasks and their satisfaction when doing those tasks. This will give you insight into what your employees are good at and which tasks they enjoy the most to help you better assign them to tasks in the future.

SenseFlow can be used on any desktop or laptop device with an internet connection. SenseFlow only tracks your employees during business hours and not after that, as that would be an invasion of privacy.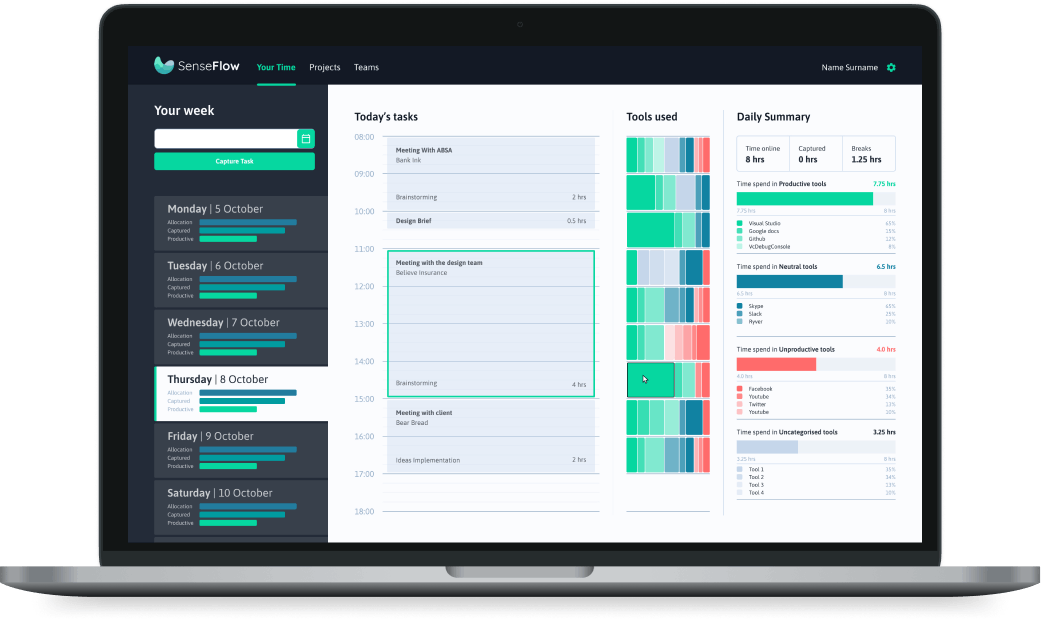 How else does SenseFlow help you as an employer?
You can set up teams and projects and manage them too. This means that you control who works on which projects, and you can also see their work.

This will also allow you to see when projects require support, when the project runs at a loss, or when a project is completed.

You will see which employees are available, which are assigned to projects, and which are tentatively placed on projects too. Therefore, if you want to understand your teams better and manage your teams better, we suggest that you hop on board with SenseFlow and help you be better.